Drywall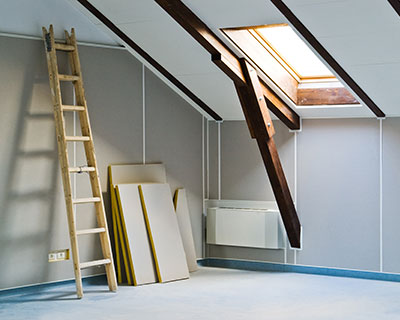 Drywalls are an integral component of most commercial and residential spaces and this job requires skill and expertise. We at Productive Quality Construction are a property maintenance and full-service construction company situated in Atlanta, GA. Over the years, we have built a very solid customer base here and cater to clients in and around the entire metro Atlanta area.
We also serve customers in Gresham Park, Druid Hills, Decatur and North Decatur; and have successfully completed projects across North Druid Hills and East Point, as well as Belvedere Park. Our company has also handled a significant number of projects in Panthersville, College Park, North Atlanta, and the surrounding areas.
Residential Drywall Installation
As a long-standing company in this space, we have developed the expertise to handle all types of drywall installation projects to perfection. In most instances, this job is part of a broader house construction project and we ensure it's completed in a seamless manner. We can also handle drywall replacement and repair jobs that could be part of home improvement or renovation project. Since we are also skilled painting contractors, we know exactly how important it is to have a seamless finish on the drywall.
Commercial Drywall Installation
In short, regardless of how simple or complex the job, we are the experts to call when you want any drywall construction done. We also handle design and installation of special acoustic partitions in commercial settings such as:
Open-plan offices
Doctor's offices
Reception areas
Classrooms.
Conference rooms
Libraries
Lounges
Gyms
Hospitals
other
Why Hire Us For Drywall Installation?
There are a number of reasons why residential and commercial customers choose to hire us for drywall installation:
We work methodically and understand what the scope of the job is
Only the highest-quality drywall sheets will be used in the work
Heavy-duty framing will be used
Licensed and experienced technicians handle the installation
One of the main aspects we focus on while handling any drywall installation and repair is precision; our experts and perform the steps such as tape and bed, sand, texturing & finishing in a methodical manner
Our on-supervisors will make sure the drywall fitting is completed as per schedule and to the highest standards
The worksite will be left neat and clean at the end of every workday
Types of Drywall Services We Offer
Whether you need new drywall installation or complete replacement of your existing drywalls, we handle it all. We provide a wide range of solutions such as:
Drywall installation
Hanging drywall
Drywall patching and repairs
Drywall finishing
Popcorn ceiling removal & repair
Drywall skim coating
New ceiling
Step/fall-through-ceiling damage
Plaster wall repairs
Removal & replacement and repairs of water-damaged drywalls
If you are looking for high-quality, customized drywall installation services, Productive Quality Construction is the company to contact. Feel free to call us on 770-217-7560 and discuss your project details with one of our experts. We provide end-to-end solutions at very cost-effective drywall installation cost.