Property Management Solutions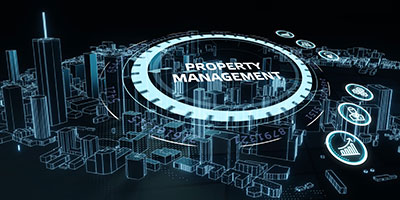 Property Management Solutions - Turnkey, Preventive Maintenance, Ticket/Service request management, Home Inspection.
Turnkey Property Assistance you can rest assure knowing your clients most prized possessions are in great hands of a professional construction contracting company with keen experience in performing quality finishes along with excellent customer services. If you're in search of professional connection that includes prompt and clean delivery we have you covered!


Service Request Management solution was set in place to help free up valuable time of the property manager so that focusing more on the sole task of "property management" can be more of a calling, in which we've learned from existing clients is extremely exciting although, can be somewhat of a daunting task at times in regards to the overwhelming loads of responsibilities a project manager consumes on a day to day. As this service in particular was recommended to us by one our highly respected property management relationships here in Atlanta, we've decided this was definitely something to consider and look into as a company. Upon extensive research as well as speaking with a few other professionals in the real estate industry we've come to the conclusion this would gracefully be another achievement to help reach our goal of stamping our company brand as a professional teammate companionship and reliable source vs just another vendor or contractor on file. How Does it Work - We'll receive the ticket request, communicate the repairs cost and completion coordination with the owner and tenant from start to finish, create separate email account and ticket files along with schedule calendar keeping you updated every step of the way. Teamwork makes the dream work! Call us today!


Preventative Maintenance program is a 12 point system that was designed to help keep the tenants home as well as the owners valuable asset in top condition year round. From the exterior to interior we can 100% guarantee to help keep major repair issues and cost at a minimum by keeping a sharp eye and inspecting routinely. Also, not only does this strategy help with keeping the home in tact year round it also helps with preventing unpleasant surprises at the end of lease period while allowing the tenant to feel more relaxed and at home for the long term...


Home Inspection is crucial when it comes to purchasing a home, knowing exactly what you have and what you're up against is key to an excellent purchase. With Productive Quality you're home is thoroughly checked and inspected by a Licensed General Contractor along with a Licensed Home Inspector, this duo is unmatched when it comes to providing the most accurate home repair assessments by simply utilizing the best of both worlds in conjunction with one another. The GC and Inspector team will work hand and hand on locating issues that are currently existing as well as any possible future failures do to certain findings or factors, along with a repair cost analysis included with inspection report. Give us a call!