Flood Mitigation & Restoration in Atlanta, GA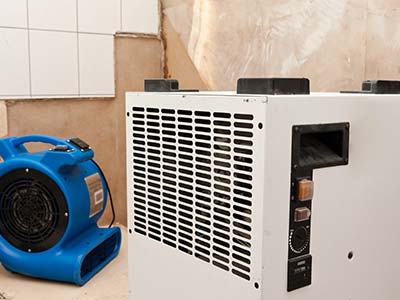 Dealing with the aftermath of natural disasters, such as fires, floods, or storms, can be incredibly overwhelming. Productive Quality Construction understands the devastation caused by these events, and we are here to support you in restoring your property to its pre-loss condition.

As a reputable and well-established company, we specialize in delivering high-quality flood mitigation & restoration in Atlanta, GA, to residential and commercial properties. With our extensive experience and expertise, we have the knowledge and resources to handle the complexities of disaster recovery.

Our professionals diligently assess the damage, develop a comprehensive restoration plan, and execute the necessary repairs with meticulous attention to detail. Our goal is to minimize the disruption caused by the disaster and provide efficient, reliable, and compassionate service throughout the restoration process.

When you choose us, you can trust that your property is in capable hands. We are committed to delivering exceptional results and helping you regain a safe and functional living or working environment. Contact us today for reliable and professional mitigation and restoration services.


Comprehensive Mitigation and Restoration Services
When faced with damage caused by natural disasters like fires, floods, or storms, our company provides efficient and effective solutions tailored to your needs. We offer a wide range of mitigation and restoration services to address various types of damage.


Water Damage
Whether it's due to burst pipes, leaks, floods, or storms, water damage can wreak havoc on your property, leading to structural damage and mold growth. Our expert team specializes in water damage mitigation and restoration.

We have advanced equipment to efficiently remove water, dry the affected area, and prevent mold growth. We also collaborate with you and your insurance company to ensure the best possible outcome.


Fire Damage Restoration
Fire damage can be devastating, leaving your property in ruins. We understand the urgency of responding rapidly to fire damage. Our experts conduct a thorough assessment, devise a comprehensive plan, and work diligently to restore your property to its pre-loss condition. We also assist in navigating the insurance process for a smoother restoration experience.


Storm Damage Restoration
Storms, heavy rain, strong winds, and hail can cause significant damage to your property, resulting in structural issues and water intrusion. Our specialists excel in storm damage mitigation and restoration.

We assess the damage, propose effective solutions, and restore your property to its pre-loss condition. We understand the challenges of dealing with flood damage and strive to expedite restoration.


Mold Remediation and Reconstruction Solutions
Our highly skilled team brings extensive experience to every project, ensuring that your property is restored to its pre-loss condition, meets stringent structural safety requirements, and complies with building codes and regulations.

At Productive Quality Construction, we understand the challenges posed by mold growth and the need for thorough remediation. Our experts employ proven techniques and state-of-the-art equipment to remove mold and restore a healthy living environment.

When it comes to flood mitigation and restoration, we bring a wealth of experience. We work closely with you throughout the process, understanding the unique requirements of your property and tailoring our services accordingly. Whether it's water extraction, drying, or repairs, our dedicated team is committed to delivering exceptional results.

You can rely on us for prompt response and attentive customer service. We prioritize clear communication and transparency and keep you informed and involved in every step of the mitigation and restoration process.

For more details about these and our flood mitigation & restoration in Atlanta, GA, please call Productive Quality Construction at 770-217-7560. You can also email us through this Online Form, and we will call you back to discuss your project details.