Painting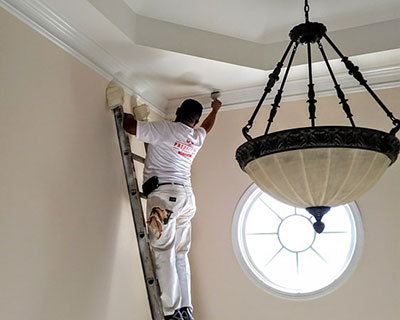 Every property owner likes to ensure their home or commercial building looks great and is in a good condition at all times. This is why they hire handymen for regular maintenance and renovate and remodel their premises as required. But it isn't always possible to get major remodeling work done as that can be pretty expensive and time-consuming too.

The one way to spruce up the appearance of your home at a very reasonable cost and with the least amount of hassle is to get exterior and interior painting done. We at Productive Quality Construction are a property maintenance and full-service construction company situated in Atlanta, GA. Over the years, we have built a very solid customer base here and cater to clients in and around the entire metro Atlanta area.

We also serve customers in Gresham Park, Druid Hills, Decatur and North Decatur; and have successfully completed projects across North Druid Hills and East Point, as well as Belvedere Park. Our company has also handled a significant number of projects in Panthersville, College Park, North Atlanta, and the surrounding areas.

Click on the images below to view a larger display.


Photo 1

Photo 2
Why You Should Get Your Property Painted
The walls are the backdrop for most of the other features, installations and furniture in the room; if you have well-painted walls, that also uplifts the look of the rest of the décor and furniture pieces in that space. But for that to happen, you need to make sure you hire a skilled and experienced painting contractor. As a company that has been operating in this space for a number of years, we have the knowledge, resources, skills, and expertise to tackle every job perfectly.
Our painting experts work with you to identify what your specific preferences are and will provide color consultations that will help you make a more well-informed decision about what types of paints, colors, and textures to choose for different areas in your home. A good coat of paint will help enhance the aesthetic of your home and make the indoor spaces cheerier and refreshing.
Custom Residential Painting Solutions
We also provide exterior painting solutions to both commercial and residential customers and make sure that the best exterior-grade paints are used in the work. These paints are lead-free; UV, stain and dust-resistant and help ensure that the exterior walls of your home or commercial structure stay looking great at all times.
We have experienced house and commercial painters on our team, who know exactly what it takes to create spaces that will be a pleasure to live and work in. Our on-site supervisors also make sure that the work is carried out safely, efficiently and with the least amount of disturbance to the daily workings of your property.
If you are looking for high-quality, customized painting services, Productive Quality Construction is the company to contact. Feel free to call us on 770-217-7560 and discuss your project details with one of our experts. We provide end-to-end solutions at very cost-effective painting cost.