Kitchen & Bath Remodels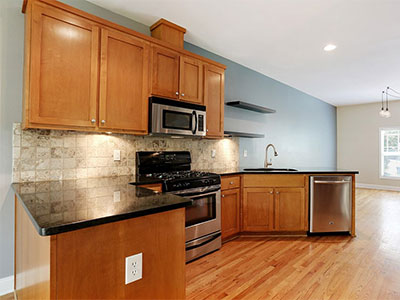 Your kitchen and bathrooms are two of your home's most frequently used spaces. Therefore, it's essential to ensure they are functional, comfortable, and visually appealing. Remodeling your kitchen and bathrooms can help you improve the functionality of these spaces, increase the value of your home, and enhance your overall quality of life.

Productive Quality Construction specializes in delivering customized and cost-effective kitchen and bathroom remodeling solutions that meet the unique needs of our clients in Atlanta, GA.

We understand the importance of having a functional and visually appealing space in your home, which is why our team of experts is dedicated to delivering high-quality remodeling solutions that meet the unique needs of our clients. Whether you want to upgrade your kitchen or bathroom, we have the expertise and experience to bring your vision to life.


Our Kitchen Remodeling Services
We offer a range of kitchen remodeling solutions, including:


Custom Cabinetry - We can create beautiful, functional cabinets tailored to your specific needs and style preferences. Our cabinets are crafted using high-quality materials and expert craftsmanship to ensure they last for years to come.


Countertop Replacement - If your kitchen countertops are outdated or damaged, we can help you select and install new ones. We offer a variety of materials to choose from, including granite, quartz, marble, and more.


Flooring Installation - We can update your kitchen flooring with durable and stylish options, such as hardwood, tile, or vinyl. Our team will work with you to choose the best flooring to suit your needs and budget.


In addition to these services, we also handle lighting upgrades and backsplash installations.


Our Bath Remodeling Services
Our high-quality bath remodeling services include the following:


Tub to Shower Conversion - If you want to replace an old bathtub with a modern new shower, we can help. Our team can remove your existing tub and install a custom shower enclosure that is perfect for your needs and preferences.


Shower Remodeling - If you're unhappy with the look or functionality of your existing shower, we can help you upgrade it. Our shower remodeling services include everything from new tile and fixtures to custom glass enclosures and more.


Vanity and Countertop Installation - We can help you select and install the perfect vanity and countertop for your bathroom. We offer a wide range of options to fit any style and budget, and our team will ensure that everything is installed to your exact specifications.


Lighting and Electrical Upgrades - If you want to improve your bathroom's lighting or electrical systems, we can help. Our team can install new fixtures, add outlets or switches, and upgrade your electrical panel to ensure your bathroom is safe and functional.


Flooring Installation - We offer various flooring options for your bathroom, including tile, hardwood, and vinyl. Our team can help you choose the suitable material and style for your space and ensure we install everything to the highest standards.


Accessibility Upgrades - If you or a loved one has mobility issues, we can help make your bathroom more accessible. We offer a range of upgrades, including grab bars, walk-in tubs, and accessible showers, to make your bathroom safer and more functional for everyone.


For more details about these and our other services, please call Productive Quality Construction at 770-217-7560. You can also email us through this Online Form, and we will call you back to discuss your project details.